Fix the floor
A completely different feel with an attractive and practical floor. On the patio.
Classic flooring tile by Hestraplattan
Stylish and maintenance-free decking manufactured in Sweden.
Your damp floor will be able to breathe and dry out with the draining function of this floor installation. Since it does not attract moisture, this product is ideal to put in storage rooms and basement spaces where you want storage on the floor as well. Conceal the chipped wooden floor or use to create an insulating air gap under artificial turf. The flooring tile has a very stable form – i.e. it keeps its shape well, even in varying temperatures.
Stylish black floor tile that suits the garage or garden shed perfectly.
A pleasant shade of grey that is well suited to mix and match with e.g. Elegance and Glacier Grey to create stylish patterns.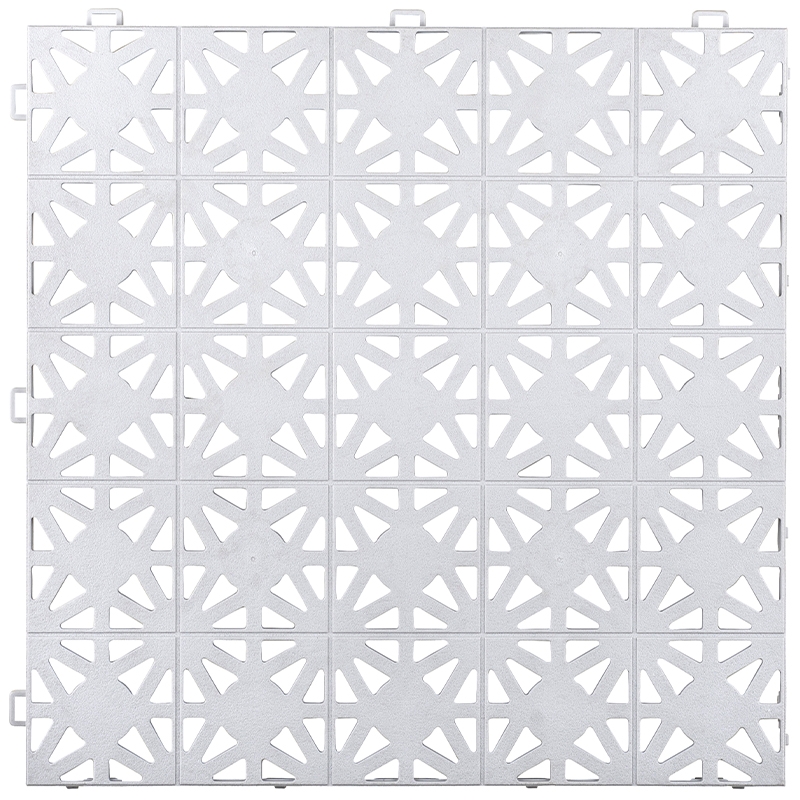 Glacier grey tile that suits many spaces and is easy to match with any attractive colour.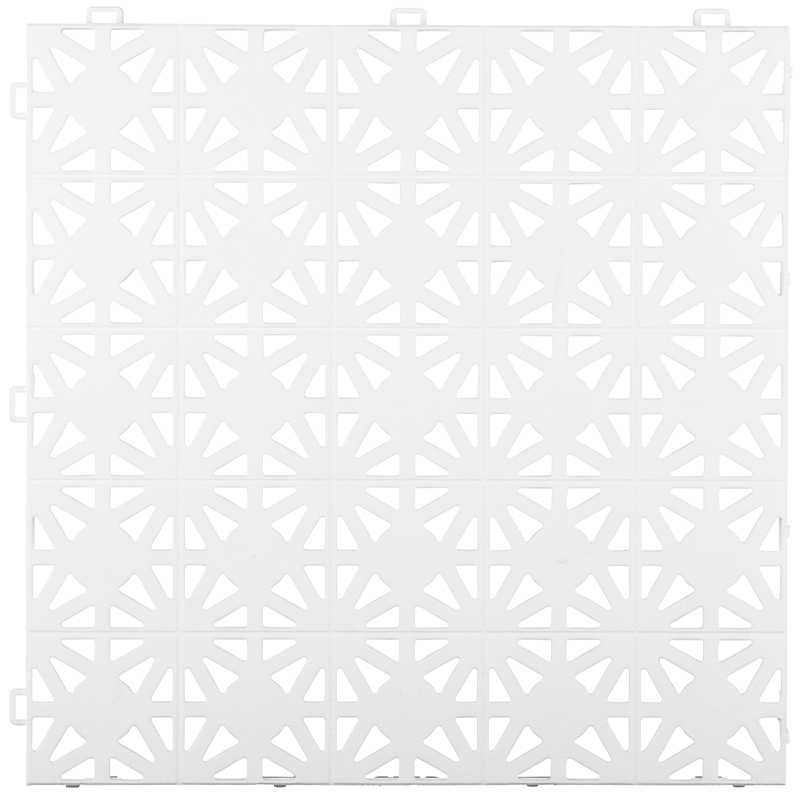 Beautiful white floor tile that is easy to match with other colours. Perfect for the terrace or the utility room to give a fresh look.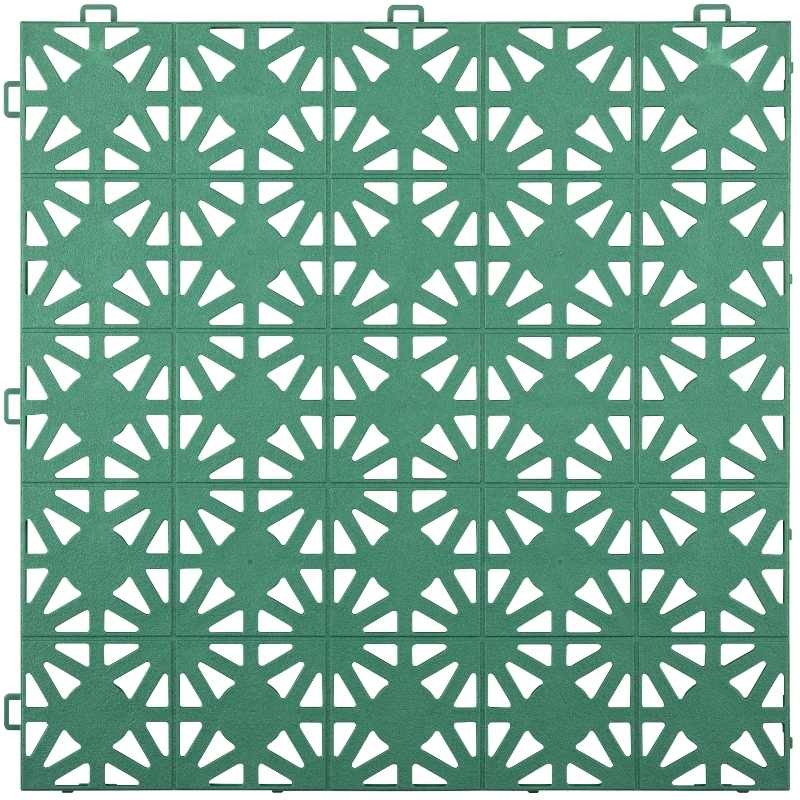 Stylish floor tile in emerald green, well suited in the conservatory or the greenhouse!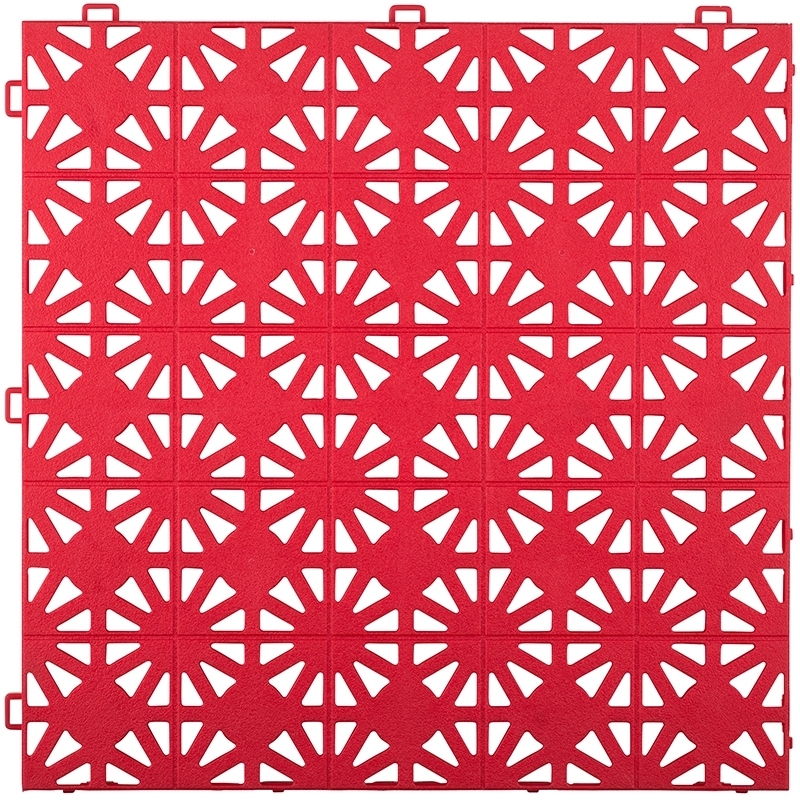 Cheeky racing red floor tile that works well to match and create patterns with Elegance or Snow White for instance.
Your screen settings may affect how the colours of the tiles are shown.
Flooring tile size
Overall dimensions: 300×300 mm. Height: 12 mm
Material
Made of 100% recyclable polypropylene composite (PP). Added UV stabiliser to withstand long-term outdoor use. Developed in accordance with REACH directives.
Packaging
1 m2 / pack = 11 tiles
Loading
110 tonnes/m2 (perfect for the garage).
For larger installations contact your sales representative.
Maintenance
If necessary, the floor can be vacuumed or swabbed, washed with high pressure cleaner or rinsed off with a garden hose. Lift the floor and clean underneath if necessary.
Calculating
Enter the length and width of the floor in cm. We shall calculate how much material you need!
Area: sq m
Number of tiles:
Number of packages:
THIS IS HOW EASY IT IS TO LAY YOUR FLOOR 
Assembly and disassembly using a simple plug-in system. Easy to install without tools.
1. Leave a gap of 15 mm to fixed installations. The surface should be flat. When laying in a garage, we recommend that the outer row of the floor is secured with screws to prevent the floor moving.
For larger installations contact your sales representative.
2. Recess pieces can be cut out with a saw or jigsaw.
3. Edge and corner strips are available as accessories and are sold separately.
4. Use the accompanying coupling to connect the edging/corner strip to the plain side.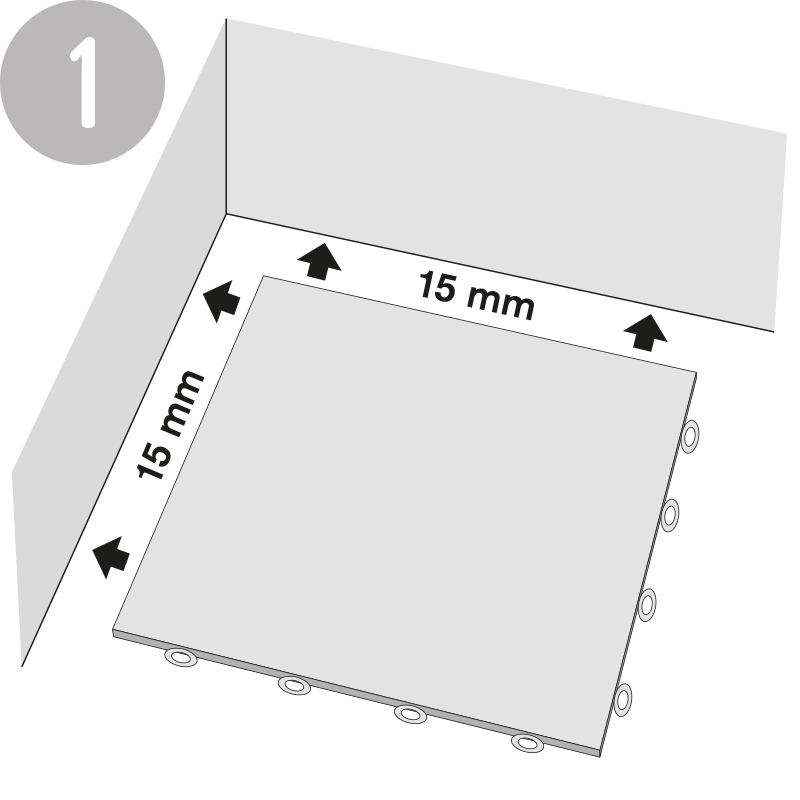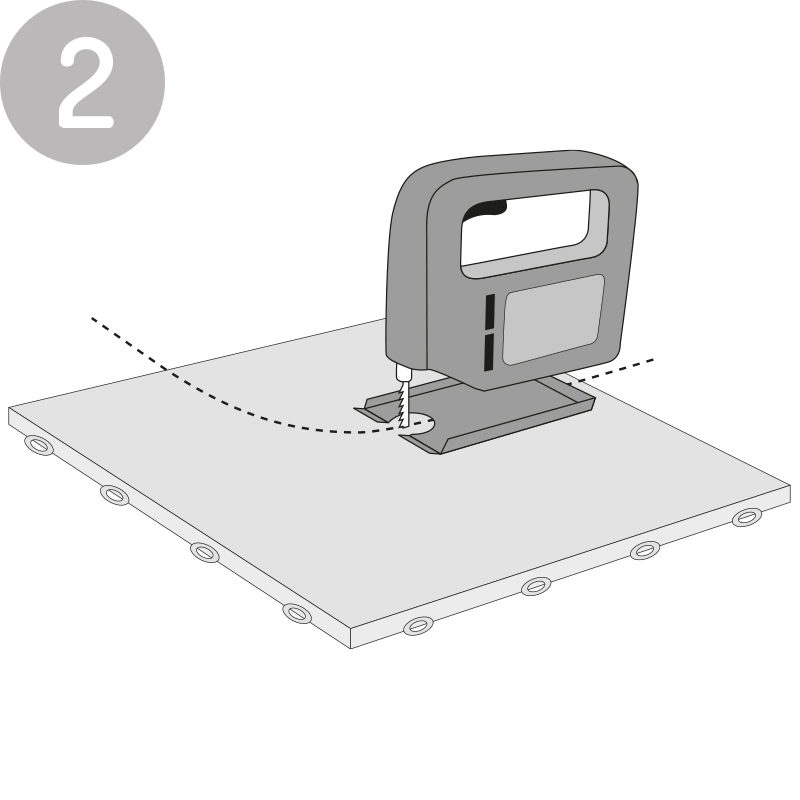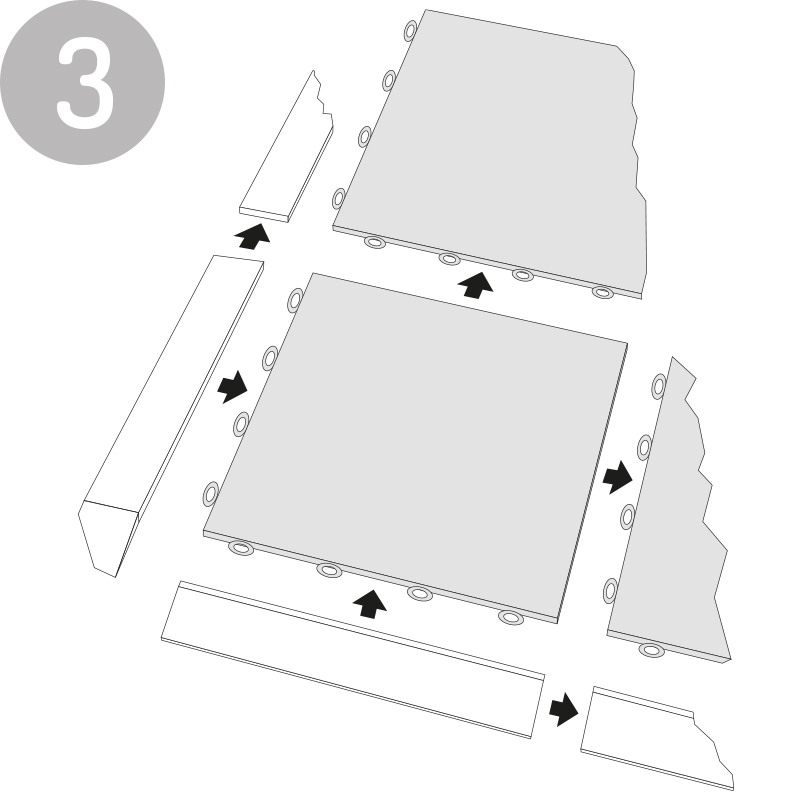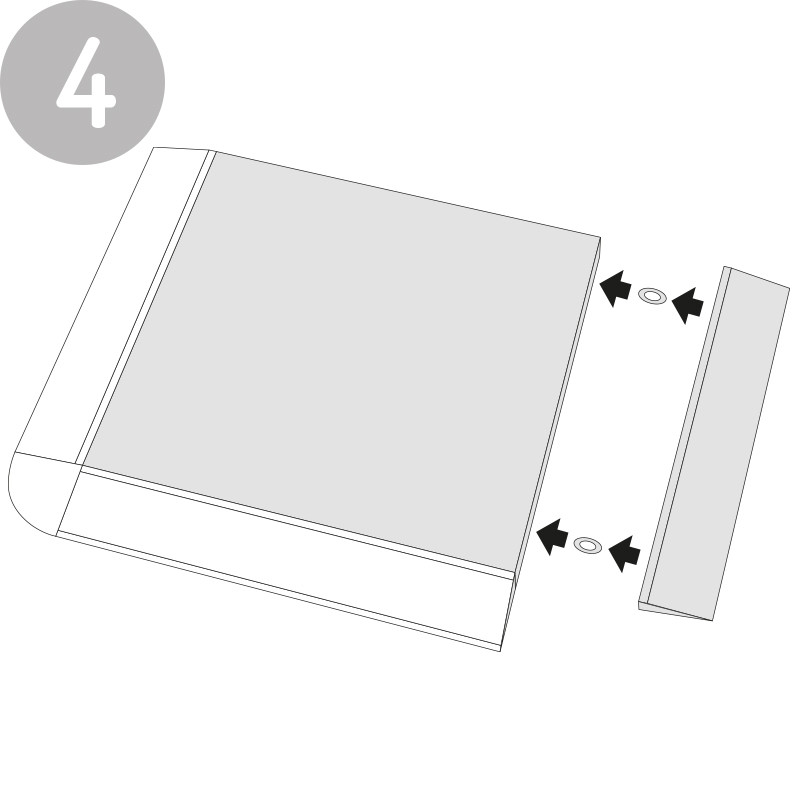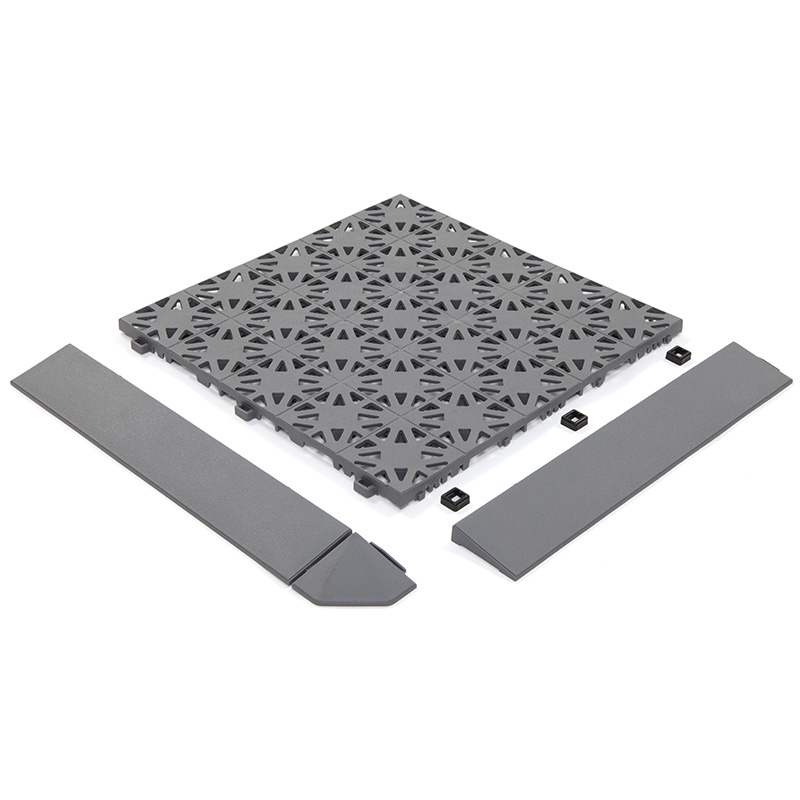 Get a nice finish with edge and corner strip. Width 55 mm.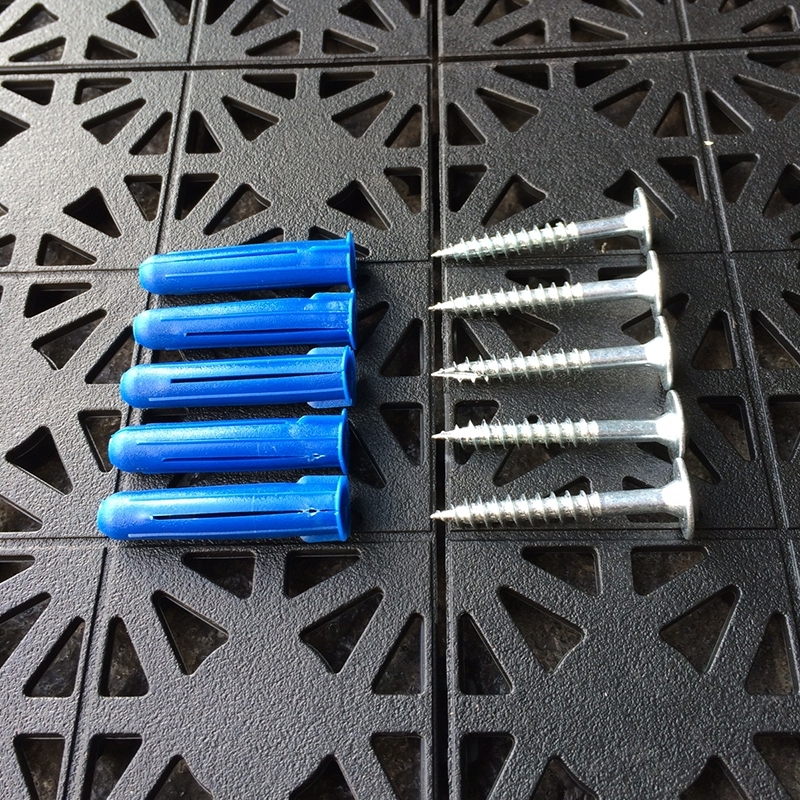 Developed for installations where the outer edges are unprotected and exposed to extra great pressure. For example, at the entrance to a garage.
A disassembly tool helps when picking up your floor tiles. Using the tool, you can divide the floor into larger sections before moving or cleaning.
Perfect floor in the utility room. Easy to clean. Stylish look. Easy to install.