Fix the stone floor
Get the feeling of a stone floor in your favourite place with our new floor tile, Stone.
Stone flooring by HestraPlattan
Tile with a stone floor feel from HestraPlattan.
HestraPlattan's Stone flooring tile is a smooth tile with structure that gives it a stone-like appearance but is warmer and softer than a real stone floor. Should you drop something on the floor, it's more likely to remain whole. With the special characteristics of our tiles, of course. It lets the floor underneath breathe and withstands the weather and wind. Take the opportunity to fix the floor on the patio or favorite place with our new Stone tile.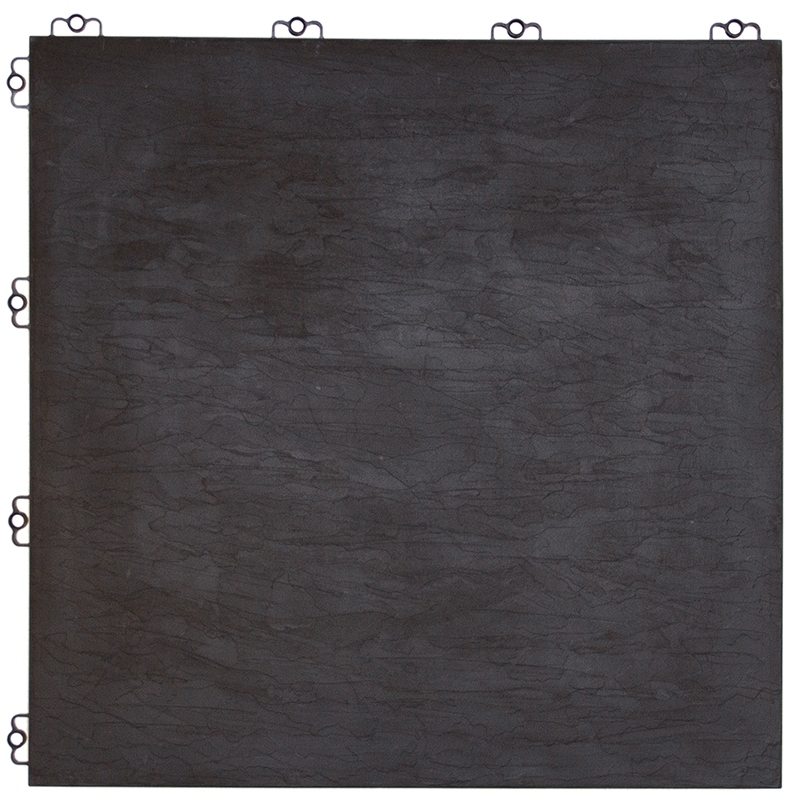 Stylish black floor tile that suits the garage or garden shed perfectly.
A nice shade of grey that suits most places well.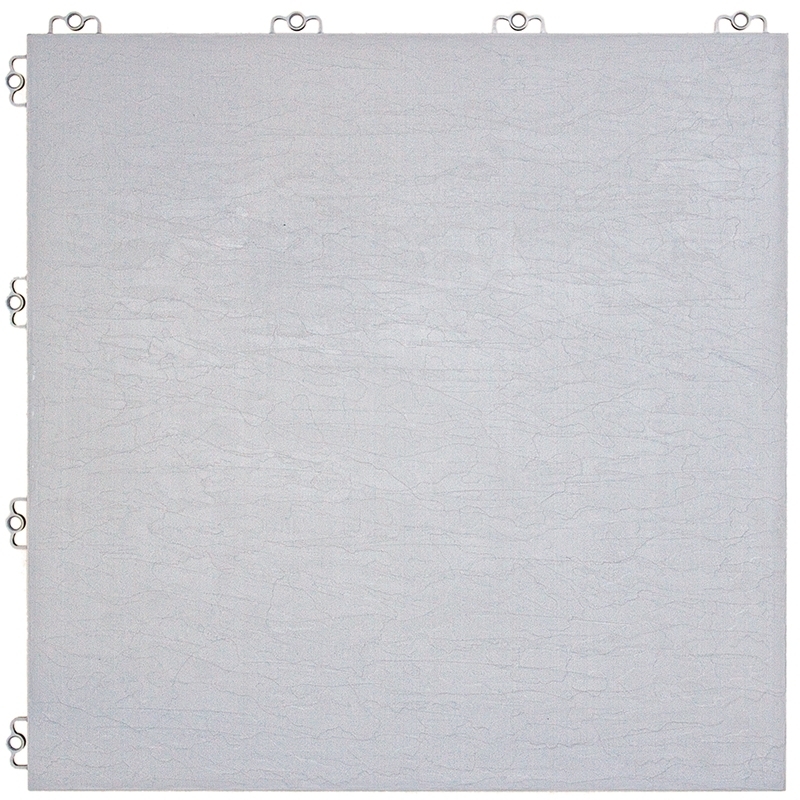 Light and pleasant floor tile that is easy to keep clean with simple methods.
Maybe it's this sand-coloured tile that puts the finishing touches to the terrace or patio?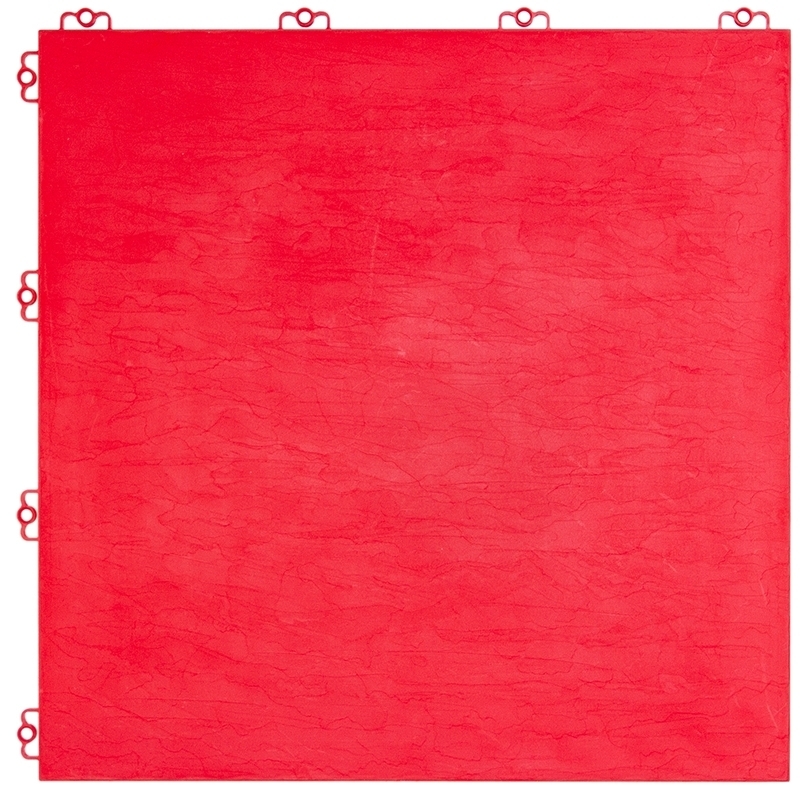 For the daring, there is this chic red tile that can be used to form patterns in the garage, for instance.
Your screen settings may affect how the colours of the tiles are shown.
Flooring tile size
Overall dimensions: 385×385 mm. Height: 8 mm
Material
Made of 100% recyclable polypropylene composite (PP).
Added UV stabiliser to withstand long-term outdoor use. Developed
in accordance with REACH directives.
Packaging
1 m2  / pack = 7 tiles
Loading
50 tonnes/m2
For larger installations contact your sales representative.
Maintenance
If necessary, the floor can be vacuumed or swabbed, washed with high pressure cleaner or rinsed off with a garden hose.
Lift the floor and clean underneath if necessary.
Calculating
Enter the length and width of the floor in cm. We shall calculate how much material you need!
Area: sq m
Number of tiles:
Number of packages:
THIS IS HOW EASY IT IS TO LAY YOUR FLOOR
Assembly and disassembly using a simple plug-in system. Easy to install without tools.
1. Leave a gap of 15 mm to fixed installations. The surface should be flat. When laying in a garage, we recommend that the outer row of the floor is secured with screws to prevent the floor moving.
For larger installations contact your sales representative.
2. Recess pieces can be cut out with a saw or jigsaw.
3. Edge and corner strips are available as accessories and are sold separately.
4. Use the accompanying coupling to connect the edging/corner strip to the plain side.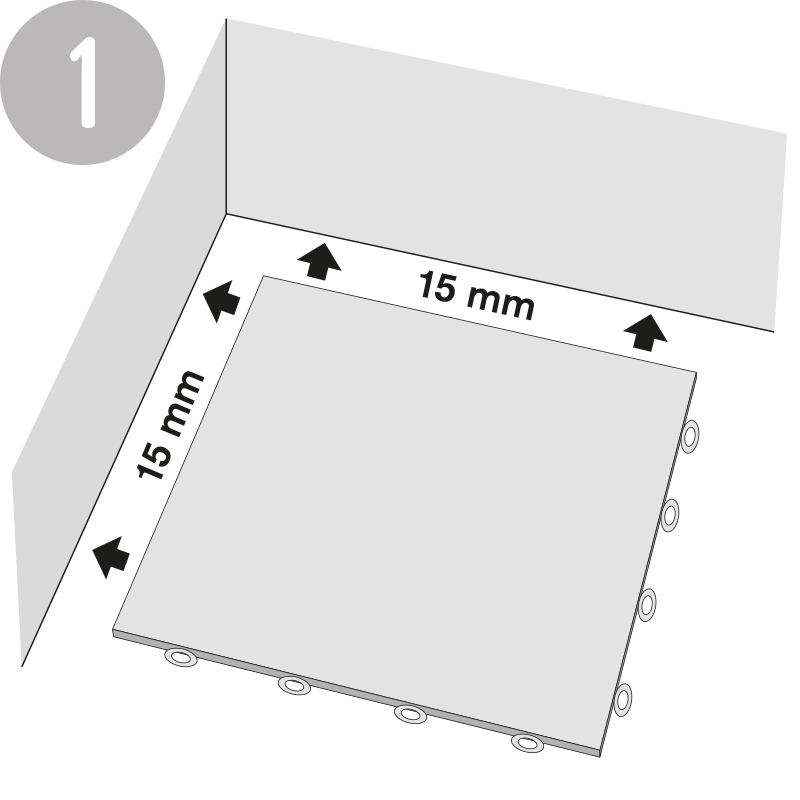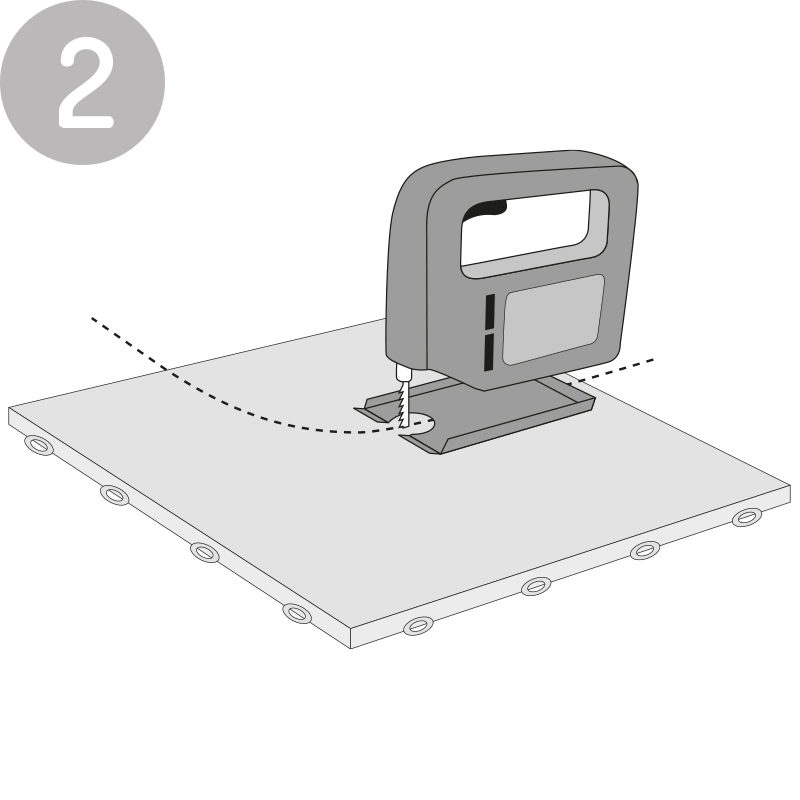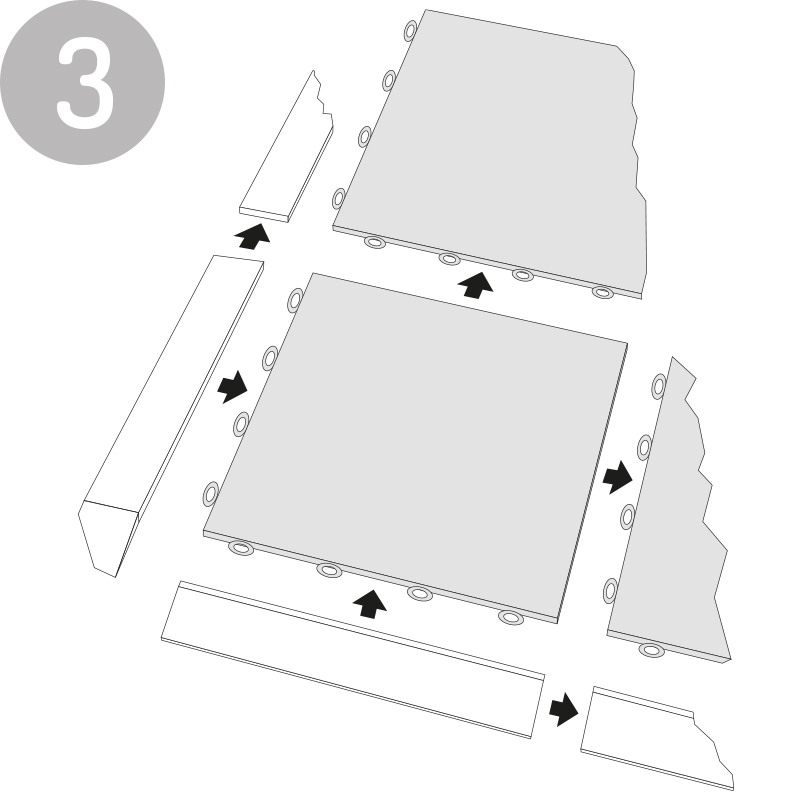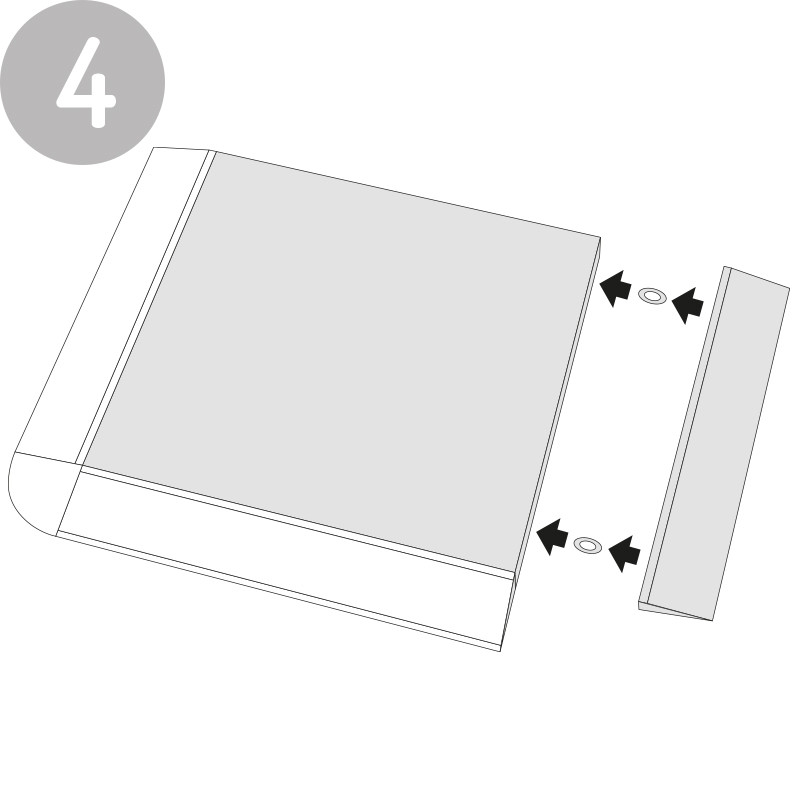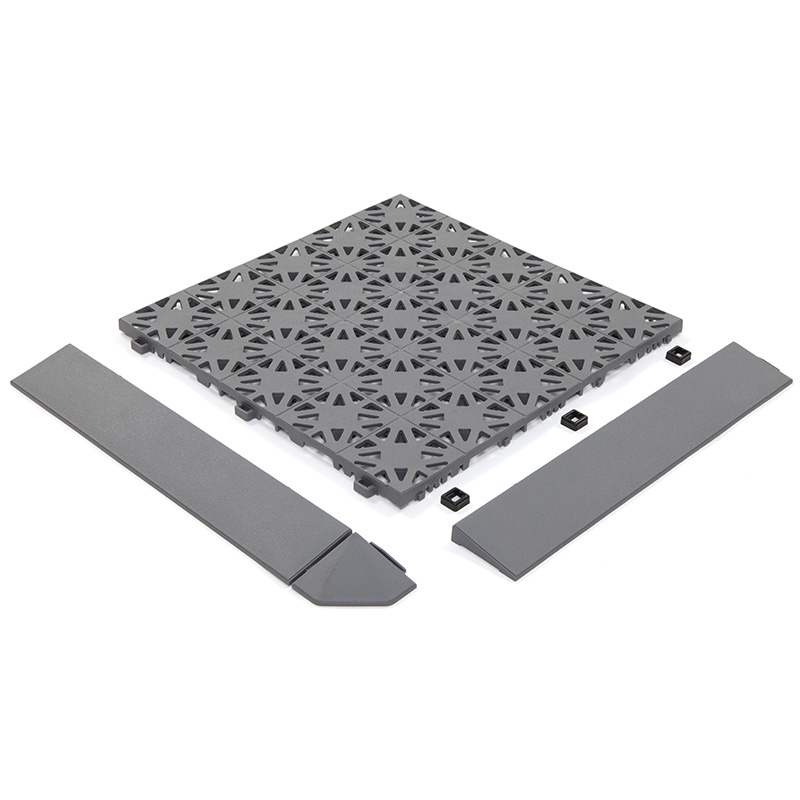 Get a nice finish with edge and corner strip. Width 55 mm.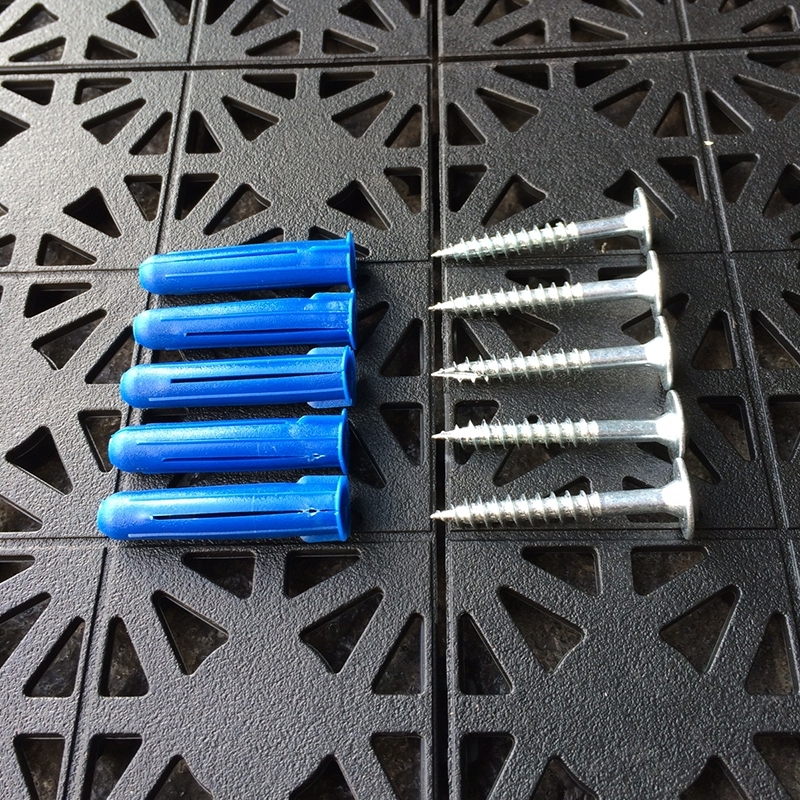 Developed for installations where the outer edges are unprotected and exposed to extra great pressure. For example, at the entrance to a garage.
A disassembly tool helps when picking up your floor tiles. Using the tool, you can divide the floor into larger sections before moving or cleaning.