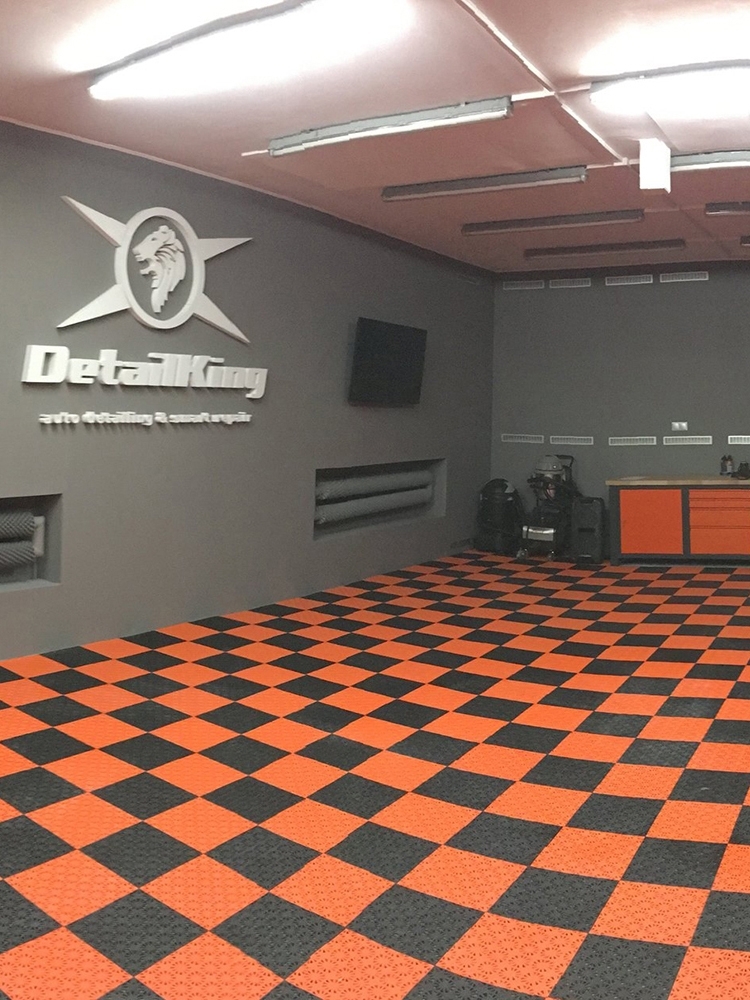 When you want to decide for yourself what it should look like!
Maybe you are interested in a new floor for the shop, gym, playground or the sports facility's changing room? We manufacture floors in the colour you want. Orders of at least 200 square metres. 
Thanks to the floor's good draining ability, it is well suited to, for instance, a car park or nursery, where you may need to water flowers or rinse the floor. This floor is also very suitable for outdoor cafes and terraces, where you can easily sweep the floor clean. You can order a custom floor in your particular colour or pattern. Areas of use are many, gym, swimming baths, exhibition hall, trade fair.  Only your imagination limits what you can use the tiles for and what colour you want them. 
We help you with what you are looking for, colour combinations, choice of tiles, etc. Contact us on the form below and we will be in touch.
Choose a design or maybe make your own?
Click on the tiles below to see our different colours. All the possibilities in the world are available if you want other colours than the ones we present here. Mix and match according to your own thoughts and your needs, and we will help you to the best of our ability.
Floors in your own colour, we think it's fun!
Get in touch and we can probably come up with the how and what that suits you and your wishes. Whether it be the choice of floor tile or colour. Maybe you want your very own design on the floor tile? We can arrange that.
Get in touch and we will get back to you with price and information.